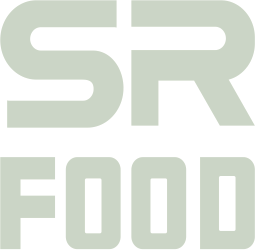 Homeland

Taste of Home

Homeland cannery was established in 2017. The brand conquered the local market in 2019.
Today, Homeland offers a constantly updated assortment of more than 100 names of canned vegetables and fruits.
Canned vegetables
Marinades
Compotes
Preserve
Jams
Syrups
The factory is equipped with the latest generation technologies: innovative European equipment, autoclaves, a modern food sterilization system. The work process is almost completely automated. There is very little human factor in working with equipment. Both the raw material and the final product undergo laboratory testing. Environmentally friendly cans without any additives reach the consumer after passing the 15-day quarantine period. Canning is done using special vacuum equipment, guaranteeing long-term preservation.
During the preparation of Homeland cans, the amounts of artificial additives, preservatives, and other additives have been reduced to a minimum, taking into account the consumer's health and dietary preferences.
Production lines are updated every year, production volumes increase, due to which a significant part of the products is exported to the international market, bringing the reputation of Armenian products to the USA, Russia, Belarus, Iran, as well as Europe.
Homeland's cans for the loval and international markets are made only from healthy, fresh, non-frozen local products. Only high-quality raw materials are procured for the product. Before accepting it, sampling is done. Based on its conclusion, the received fruit and vegetables are unloaded and enter the factory. The best recipes are selected for compotes, jams, vegetable preserves and dishes, from traditional Armenian varieties to interesting flavor combinations.
Over the years of operation, the "Homeland" canning factory managed to present consumers with wide and high-quality products, to occupy one of the leading positions in the field, maintaining the price-quality ratio.
Our goals are:
Produce and present only high-quality products
Apply leading technologies in production processes
Take care of consumer health and safety
Create a healthy and motivated environment for employees
The brand "Homeland" belongs to Derjava group of companies. The company has established strict quality control standards in order to offer the consumer high quality and healthy food.