KFC: From a gas station to a world brand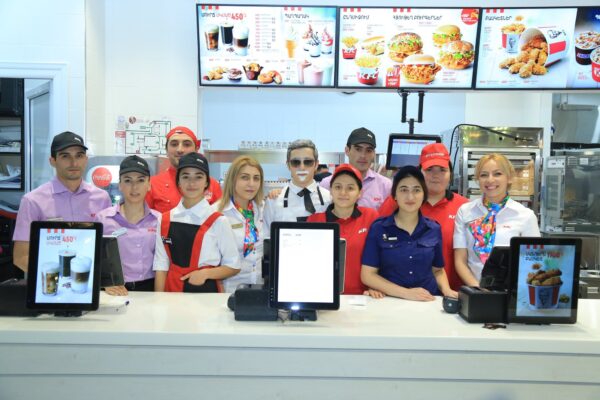 The first "KFC" restaurant in Armenia was opened in 2011. Being one of the first in the fast-food market, the brand managed to be loved and spread, having 10 branches in Yerevan and Vanadzor. The world-famous KFC fast-food chain, which specializes in chicken dishes, has a long and interesting history of creation. It was founded in 1930. By Harland Sanders in Kentucky, USA.
When Harland Sanders was 40 years old, he had already tried his luck in other fields, he decided to make chicken according to the recipe he learned during his childhood and sell it at a nearby gas station. His clients were mostly travelers who liked southern-style chicken. After serving chicken at a small gas station for four years and succeeding, Sanders decided to buy a larger gas station with six tables inside. A few years later, he expanded his small restaurant by buying a nearby inn and was able to accommodate more customers.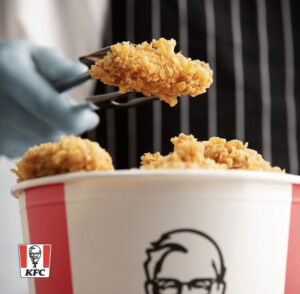 As KFC fans already know, chicken is made according to a special recipe created by Sanders 10 years after the restaurant was founded in 1940. The recipe contains 11 spices։ herbs. Although he never publicly disclosed the recipe, he joked that most of the 11 spices and herbs are in almost everyone's home.
The restaurant founded by Sanders was a great success step by step, and in 1955 he decided to sell his property and travel all over the United States to start franchises to distribute KFC. Along with the brand, Sanders is working on creating his own image, wearing the already popular beard and white uniform. His image becomes an integral part of the brand logo, appearing on the famous paper baskets he created.
The success and spread of KFC since the last century continues. Today, the number of branches of the famous brand exceeds 23,000 in more than 140 countries around the world. Every member of KFC Armenia's big team spares no effort to maintain the Sanders brand and delicious recipes so that guests can enjoy their favorite burgers, spicy noodles, fries and much more every day.